Derek Hardy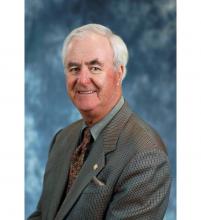 I have been a PGA of America member for forty-two years and prior to that, I was a British PGA member for eight years. I have taught golf all over the world and had my own golf academy in Japan for seven years. My current status is as an independent contractor teaching at Tierra Rejada Golf Club in Moorpark and The Vintage Club in Indian Wells.
For 18 years I was on the faculty of the PGA of America educational programs. I taught many subjects including teaching at business school one and two. I have taught all over America. During the years I spent on the PGA faculty, I coordinated many schools and workshops. I also taught at the National Junior Golf Academy, a PGA of America program, for four years.
I have had an opportunity to teach with many fine PGA teachers as fellow instructors. I have also taught with numerous golf psychologists. This adds to the knowledge that I have been able to pass along to other professionals. 
I was education chairman of the Carolinas section of the PGA of America during the 1980's. I was responsible for having an all-day teaching seminar where we were able to bring the top teachers in the US to approximately 250 professionals during our Spring meeting.
I introduced Dr. David Wright to golf and was his mentor. I was extremely proud of his winning the Teacher of the Year award for 1999.
I have conducted teaching seminars for SCPGA. One recent seminar was on the business of teaching. The program highlighted not only the joy of golf but also how to make a living and provide for our families.
Location
San Clemente, CA, US
Qualifications
"Top 50 Instructors in the US" -Golf Magazine,1991-2005.
 
"Top 100 Instructors in the US" -Golf Magazine, 1996-2002.
 
1988 Teacher of the Year for Southern California Section PGA.
 
Winner prestigious PGA Horton Smith Award in both Carolinas PGA Section  and  Southern California PGA Metro Chapter and Section and the National Award in 2009.  He has also won the Bill Strausbaugh Award for the SCPGA Section and Metro Chapter. 
 
Member of elite staff of instructors at first National PGA Teaching & Coaching Summit.
 
Regular contributor to numerous US & Japanese golf publications.
 
Golf TV shows in both US and Japan (NHK).
 
Developer of such fine LPGA players as Shelley Hamlin, Jane Geddes, Beth Daniel, and many club champions (male, female, juniors).
"The swing you taught me has stood the test of time, thanks!!!." Beth Daniel, LPGA
"You made it all so simple." Sally Little, LPGA
"Thanks for my career. I dedicate the US Open to you. I owe it all to you." Jane Geddes, LPGA
Appearances on Golf Channel's "Academy Live" program.
In 1992 joined Pelican Hill as an independent teacher – developed teaching program in conjunction with Glenn Deck.
International teacher teaching in Indonesia, Japan, New Zealand, England, France, and Germany. 
18 Years on the PGA's National Education Committee, specializing in business schools I & II, teaching workshops & playing workshops.
Presently serves as Director of Instruction at Talega Golf Club in San Clemente, CA.
Services Provided
Private Individual Instruction
Coordinated Schools