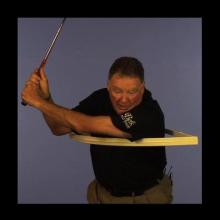 Combo package of the Plane Trainer and a set of Alignment Arrows. We discovered a few remaining plane trainers are have bundled these with a set of alignment arrows. Once sold, there will be no more.
These are new old stock. Some arrows may be different colors due to age but are structurally sound.
Shipping will be via US Postal Service priority mail only. Due to the quantity of product we have and complexity of overseas shipments these will be sold within the United States only.